There are some good store-bought keto bread recipes that are gluten-free, high in fat, and low in carbs. Depending on the recipe, these breads may not contain eggs or dairy.
Regardless, they're a good option for a ketogenic diet.
Store-bought keto bread is a good option
Store-bought keto bread is an excellent substitute for wheat bread. It doesn't have an overpowering coconut taste and is dense and moist. It also contains real seeds, which give it a sweet, nutty taste.
You can purchase keto bread at your local grocery store or online.
If you're in a hurry, store-bought keto bread can be a great alternative. These breads typically contain less than five grams of net carbohydrates per slice, which makes them a great option for sandwiches. They are also made from high-quality ingredients.
Keto bread should be made with ingredients that are compatible with the keto diet. These include golden flaxseed meal and coconut flour.
You should also avoid breads that contain artificial fillers or preservatives. The fewer ingredients the better, and look for those that have at least five grams of fiber.
Store-bought keto bread is available in several varieties. The best-known one is called L'Oven Fresh Zero Net Carb Bread from ALDI.
It has 0 net carbohydrates per serving and is popular with keto dieters. It has a great taste and quality ingredients.
Keto bread can be purchased in many stores and online. However, store-bought keto bread is generally more expensive than home-baked bread.
However, you can still save time by ordering keto bread from a store's website. You can also place an order for keto bread on Instacart.
It's made with low-carb ingredients
Keto Bread is a bread recipe that is made with low-carb ingredients. Instead of flour, this recipe calls for egg whites. These egg whites provide most of the volume of the bread.
As such, the height of the bread is similar before and after baking. To minimize sinking, round the top of the loaf before baking and keep the oven temperature lower than normal.
Keto Bread's gluten-free and low-carb ingredients make it a great option for dieters on a ketogenic diet. It is quick to make and is an excellent addition to sandwiches and grilled cheese.
The bread holds up well when grilled and toasted. It changes texture and flavor when grilled.
You can use almond flour or coconut flour as an alternative to AP flour. This bread recipe is low-carb and contains only two carbs per slice. You can find these flours next to AP flour. You can also use pork rinds to make the batter.
Keto bread is a great choice for beginners on the diet, or if you're a novice at baking. It's gluten-free and wheat-free and has a low-carb ratio. It can be purchased in stores or made at home. This bread is great for those who want to achieve ketosis and stick with it.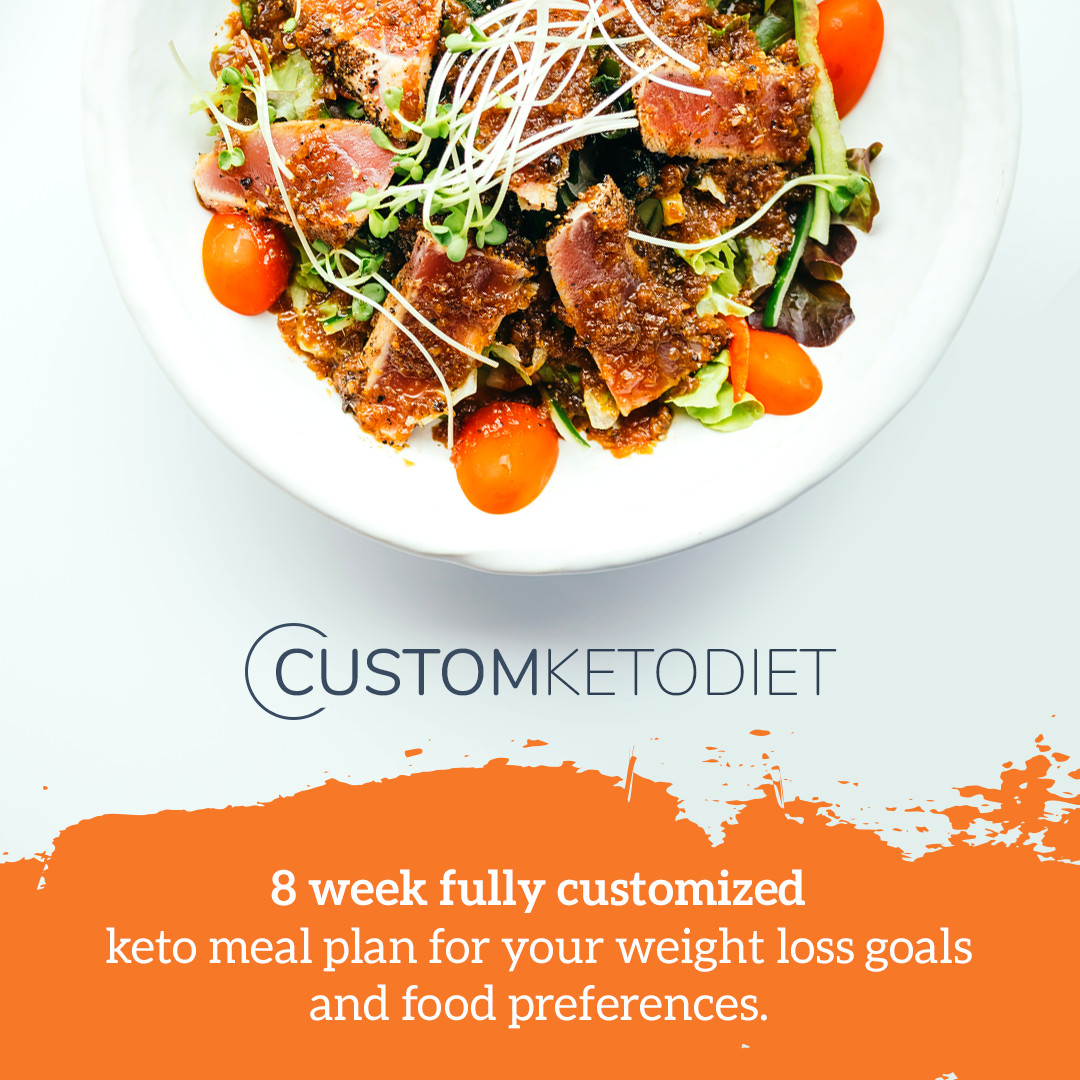 It's Low in saturated fat
You may be wondering if keto bread is good for you.
While the ketogenic diet is generally low in carbohydrates, a large portion of its calories is from fat. In other words, while you can still enjoy keto bread, you should limit its consumption to one or two servings a day.
This makes it essential to monitor your intake of fats and carbohydrates. If you're eating bread for breakfast, try to find low-fat varieties.
Low-carb breads are good for you if you're following a Keto diet. Keto cloud bread, for instance, contains only half a gram of net carbohydrates. This is significantly less than white bread, which contains 20 grams of net carbs per slice.
While keto bread isn't completely carb-free, it is still low in carbohydrates and is a delicious keto food.
You'll find that the majority of its calories are from fat, while only about 10% comes from carbohydrates.
Keto breads are higher in protein and fiber. One popular brand is Franz keto bread, which contains 40 calories per slice. It has 12 grams of carbohydrates and four grams of protein.
However, some keto breads contain high levels of saturated fat. Keto thin bread, for example, contains five grams of saturated fat per slice.
It's gluten-free
Keto Bread is a gluten-free bread made from almond and coconut flour instead of wheat or other high-carb flours. It also contains psyllium husk powder, which gives it a bread-like texture without the "eggy" flavor of traditional low-carb breads.
This gluten-free bread is packed with protein and healthy fats. The recipe is simple and only requires a few ingredients, including almond flour, baking powder, egg, butter, and milk.
You can also choose to add shredded cheese or chopped bacon to your bread to give it a personal touch.
Keto Bread is available in many varieties. Some are made of higher fiber and contain fewer carbohydrates than other types. Gluten-free breads may contain more carbs than keto breads, but are still suitable for a low-carb diet. However, you must be careful when selecting a gluten-free bread.
Gluten-free bread may not be suitable for people with celiac disease. If you suffer from an allergy to gluten, try a keto-friendly bread to see if it fits your diet.
Keto Bread is not only gluten-free, but it is also grain-free and packed with protein. Look for products that contain almond flour or coconut flour. Many brands of these foods are available online.
It's dairy-free
Keto Bread is a great dairy-free alternative to regular bread. It is similar to real artisan bread and rises up a bit. It can be eaten as a sandwich or sliced thin for toast. It is also delicious dipped in butter or jam for a quick breakfast.
Keto Bread is gluten-free and dairy-free. It uses almond flour, coconut oil, olive oil, baking powder, xanthan gum, and eggs. The result is an incredibly dense bread that's low in carbohydrates and loaded with fiber and nutrients.
This bread also keeps well in the fridge for several days, making it an ideal snack.
Keto Bread is a great alternative to traditional wheat bread. It contains less than 3 grams of net carbohydrates per slice, making it a healthy choice for the average person. Keto bread is also made with fewer ingredients than traditional breads.
Most keto-friendly breads contain almond flour or coconut flour.
These flours are very low in carbs, and are free of common allergens. However, it's important to note that store-bought low-carb breads often use a longer list of ingredients. They may also contain wheat protein, vital wheat gluten, soy flour, and oat fiber.
You can bake keto bread in the microwave or in the oven. This dairy-free bread can be frozen for up to 10 days. You can then use it for sandwiches or for toast. It's delicious with anything from cream cheese and fruit to hummus. It's also good cold, and will keep in the fridge for 7 to 10 days.
It's soy-free
Keto Bread is made with seven types of nuts and seeds. It also contains almond butter and arrowroot flour. It contains no wheat, soy, or other grains and has only eight grams of carbohydrates. Keto bread is also free of artificial ingredients. It is also gluten-free.
Keto Bread is a low-carb, gluten-free, grain-free, and dairy-free bread. It is made with high-quality ingredients, including almond flour, grass-fed butter, and organic eggs. It can also be frozen for up to nine months. The dough is thick enough to support a grilled cheese sandwich.
Keto Bread is a great choice for people on a diet that limits carbohydrates to five to ten percent of total daily calories. Some keto-friendly breads contain oats and almonds, but if you are sensitive to gluten, you may want to avoid this option altogether.
You can also find gluten-free bread that uses oats and rice flour. However, make sure to check the carb count.
Coconut flour has an absorbent quality, which makes it a great choice for making low-carb bread. It is a great alternative to wheat bread. But keep in mind that almond flour is not very absorbent and can create a dry loaf.
If you don't want to use almond flour, you can substitute arrowroot flour for it. This will lighten the bread and make it more sturdy.
A little bit about Healing Gourmet
The Healing Gourmet program focuses on foods that promote wellness and prevent disease. The recipes in this book are based on the latest scientific findings.
You can expect to find some of your favorite desserts and snacks here, plus much more. These recipes will be sure to please your palate. Kelley Herring is the Founder & CEO of HealingGourmet.
She shares her passion for healthy foods and her journey to a healthier lifestyle.
The website also offers tips and articles on healthful foods. The recipes and articles are designed to promote a healthy lifestyle and help people get back in shape.
In addition to recipes, the website also includes articles that focus on home remedies to improve health. The recipes, based on Annemarie Colbin's research, are easy to follow and contain no added sugar or salt.